Comparison of the Aspects of the Reification in the Novels of The Handmaid's Tale and House of Edriss
Subject Areas
:
Research in Iranian classical literature
Behzad Pourgharib 1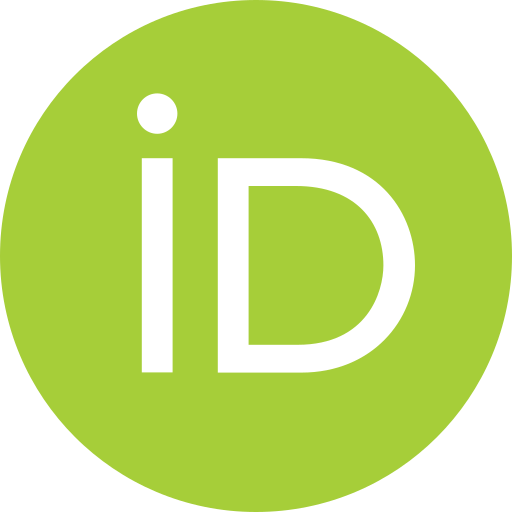 (Assistant Professor, Department of English Language and Literature, Golestan University, Gorgan, Iran)

Keywords: Feminism, Reification, House of Edriss, Handmaid's Tale,
Abstract :
House of Edriss is the story of the wandering women in the circle of human disasters. Women in the two structural power disciplines and in the two seemingly old and new worlds cannot have any role other than a victim. In this novel, women such as Roxana and Rahilla are considered to be desirable merely because of their beautiful appearance and other women have become obsessed with their traditional life style. In the new communist discipline, these women change their identities to ideologically imprisoned workers. In the novel, one revolution can transform each society; the house of the traditional aristocrats is seized. But women do not get free. Even women like Shaukat, who are at high levels of power, have to deny their femininity, and this is the culmination of women's hostile sexism and self-objecting. On the other hand, Margaret Atwood's Handmaid's Tale is the story of handmaids who live in a fantasy country called Gilead, where women do not have the right to read. Women's worth is only about their fertility. The novel, based on the characteristics of defining the identity of individuals through social foundations, which leads to self-centeredness, is an analytical work based on the loss of women's identity in the capitalist system. The analysis of the two aforementioned stories is not based on the female object-oriented approach that the women in the traditional life have neither rights nor human identities, nor have the political trends of the left and the right of the modern world.
References
:
بتلاب اکبرآبادی، محسن و فرزانه مونسان (۱۳۹۵) «کهن¬الگوی زن در آثار غزاله علیزاده»، متن-پژوهی ادبی، شماره ۶۹، صص ۱۸۱-۲۰۴.
دستغیب، عبدالعلی (۱۳۷۶) «حلقه¬های متفاوت نویسندگی دردهه چهل»،گزارش، شماره۷۶، صص ۴۰-۴۶.
علیزاده، غزاله (۱۳۹۵) خانه ادریسی¬ها، چاپ هفتم، تهران، توس.
غلام، محمد (۱۳۸۳) «جامعه¬شناسی رمان معاصر»، زبان وادبیات فارسی، شماره ۴۵ و۴۶، صص ۱۲۹-۱۷۳.
فرضی، حمیدرضا و رستم امانی آستمال (۱۳۹۱) «بازتاب رئالیسم در رمان خانه ادریسی‌ها»، پژوهش‌های نقد ادبی و سبک¬شناسی، سال سوم، شماره ۹، صص ۱۳۵-۱۶۰.
محمدی آسیابادی، علی و افروز نجابتیان (۱۳۸۶) «جلوه‌های زنانه در خانه ادریسی‌ها»، مجله ادبیات و علوم انسانی شهرکرد، شماره ۱۸ و ۱۹، صص ۱۶۸-۱۸۰.
محمدی، فتاح (۱۳۷۸) «خانه ادریسی‌ها»، بایا، شماره ۳، صص ۱۲-۱۶.
یداللهی شاه راه، رؤیا (۱۳۹۲) «تکامل شخصیت وهاب در زمینه عشق در داستان «خانه ادریسی‌ها» بر مبنای الگوی سفر قهرمان جوزف کمبل»، نقد ادبی، شماره ۲۴، صص ۱۶۹-۱۹۸.
Atwood, Margaret (1986) The Handmaid's Tale, New York, Anchor Book, Print.
Bartky, Sandra Lee (1990) Femininity and Domination, Studies in the Phenomenology of Oppression, New York, Routledge, ISBN 9780415901864.
Bloom, Harold (1987) Ed., Modern Critical Views, New York, New Haven, Philadelphia, Chelsea House Publishers.
Bordo, Susan (1993) Unbearable Weight, Feminism, Western Culture, and the Body, Berkeley, University of California Press, Print.
Bouaffoura, Maroua (2012) The Dystopic Body in Margaret Atwood's The Handmaid's Tale, Mai.
Butler, Judith (1990) Gender Trouble, Feminism and the Subversion of Identity, New York and London, Routledge.
Dworkin, Andrea (2000) Scapegoat, The Jews, Israel, and Women's Liberation, New YorkFree Press, ISBN 9780684836126.
Gulick, Angela Michelle (1991) The Handmaid's Tale by Margaret Atwood, Examining its Utopian, Dystopian, Feminist and Postmodernist Traditions.
Iowa State University, Ames, Iowa.
Hooks, Bell (1984) Feminist Theory from Margin to Center, Boston, MA, South End Press, Print.
Johnson, Tara J (2004) The Aunts as an Analysis of Feminine Power in Margaret Atwood's The Handmaid's Tale.
Nebula 1. 2. Sept.
Mackinnon, Catherine (1989) Toward a Feminist Theory of State, Cambridge, Mass.
, Harvard University Press.
Porfert, Joseph (2011) Hell on Earth, The Feminist Dystopia of The Handmaid's Tale, Department of English Publications, Old Dominion University, Norfolk.
---