A LOOK at the manifestations of "disintegration"as one of the post-modern components in the novel "Mummy " (MOOMIYAYEY)
Subject Areas
:
Research in Iranian classical literature
razie fani 1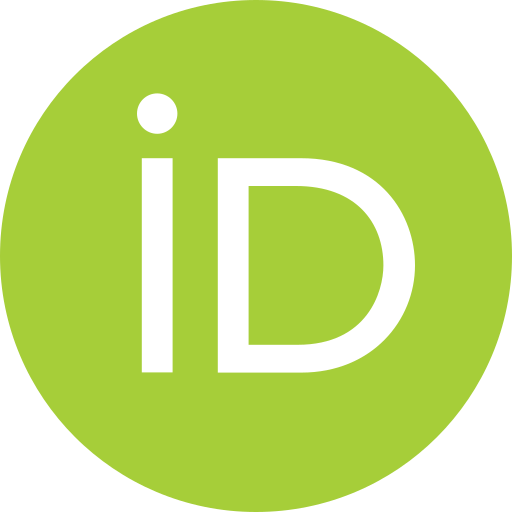 (postdoctoral researcher of Gilan University, Iran.)
Ali Taslimi 2 (Professor of Persian Language and Literature Department, Gilan University, Iran.)
Mahmoud Ranjbar 3 (Associate Professor, Department of Persian Language and Literature, Gilan University, Iran.)

Keywords: Postmodern, Disintegration, Derrida, Javad MOJABI, "Mummy " (MOOMIYAYEY).,
Abstract :
This study examines "disintegration" as one of the types of tricks and arrangements that are manifested in short storied and postmodernists novels. "Mummy " (MOOMIYAYEY)is one of Mojabi'spostmodern works that has a special place in terms of language, expression, structure and images. In this research relying on Derrida's views and with a descriptive-analytical approach to analyzing the structure and qualitative content of "Mummy" (MOOMIYAYEY) and reflecting tricks the rupture is addressed in it in order to reveal further the unique dynamics and specific style of mojabi. The result of the research shows that Mojabi, in the role of a master artist, has broken the normal construction of words and created a seemingly disjointed, plural and at the same time artistic structure. By using various techniques of disintegration, he has created new, but not far-fetched, meaning ؛in such a way that the reader has the opportunity to participate in determining these meanings. The use of complex and confusing language, the arrangement of words without logical and content communication in dreamy and deconstructive formats are a featurehighlights of this effect.
References
:
آهی، محمد و محمد طاهری (1398) «تجزیه و تحلیل نظریة ساخت¬شکنی دریدا در فهم متون»، نشریة نقد و نظر، سال بیست¬وچهارم، شماره 1، صص 127-149 احمدی، بابک (1380) ساختار و تأویل متن، تهران، مرکز.
بی¬نیاز، فتح¬الله (1392) درآمدی بر داستان¬نویسی و روایت¬شناسی، تهران، افراز.
پاینده، حسین (1382) گفتمان نقد، مقالاتی در نقد ادبی، تهران، روزنگار.
----------- (1386) رمان پسامدرن و فیلم، نگاهی به ساختار و صناعات فیلم میکس، تهران، هرمس.
----------- (1390) داستان کوتاه در ایران؛ داستان¬های پسامدرن، تهران، نیلوفر.
تدینی، منصوره (1388) پسامدرنیسم در ادبیات داستانی ایران، تهران، رامین.
حسین¬زادة دستجردی، افسانه (1393) «تحلیل رمان اسفار کاتبان بر اساس شاخصه¬های نگارش رمان مدرنیستی و پسامدرنیستی»، پژوهشنامة نقد ادبی و بلاغت، سال دوم، شماره 3، صص 57-76.
سلدن، رامان و پیتر ویدوسون (1392) راهنمای نظریه ادبی معاصر، ترجمة عباس مخبر، تهران، قطره.
قاسمی¬پور، قدرت (1388) «نقیضه در گسترة نظریه¬های ادبی معاصر»، نقد ادبی، سال دوم، شماره 6، صص 127-147.
قنبرنژاد، معصومه (1390) «بن¬مایه¬های مشترک تاریخ معاصر ایران در رمان¬های ایرانی و عربی»، پایان¬نامه کارشناسی¬ارشد، دانشکدة ادبیات و علوم انسانی، به راهنمایی دکتر رضا ناظمیان و مشاورة دکتر عبدالعلی آل بویه، دانشگاه بین¬المللی امام خمینی.
گلشیری، سیامک (1385) «پست¬مدرنیسم در ادبیات داستانی معاصر ایران»، پژوهشنامة فرهنگ و ادب، شماره 3، صص 242-278.
لیوتار، ژان¬فرانسوا (1387) وضعیت پست¬مدرن، گزارشی دربارة دانش، ترجمه حسینعلی نوذری، تهران، گام نو.
مجابی، جواد (1389) مومیایی، تهران، نگاه.
مستعلی پارسا، غلامرضا و مریم اسدیان (1387) «مؤلفه¬های ادبیات داستانی پسامدرن»، متن¬پژوهی ادبی، شماره 37، صص 88-102.
مفتاحی، محمد و زهرا طهماسبی (1399) «نمادگرایی در رمان¬های جواد مجابی»، نشریة تحقیقات جدید در علوم انسانی، شماره 26، صص 137-148.
مکوئیلان، مارتین (1384) پل دومان، ترجمة پیام یزدانجو، تهران، مرکز.
مک¬هیل، برایان (1383) «گذار از مدرنیسم به پسامدرنیسم در ادبیات داستانی، تغییر در عنصر غالب»، در: مدرنیسم و پسامدرنیسم در رمان، ترجمة حسین پاینده، تهران، روزنگار، صص 111-177.
وو، پاتریشیا (1390) فراداستان، ترجمة شهریار وقفی¬پور، تهران، چشمه.
وبستر، راجر و عباس بارانی (1373) «ژاک دریدا و واسازی متن»، نشریة ارغنون، شماره 4، صص 251-256.
هاچن، لیندا (1383) «فراداستان تاریخ¬نگارانه، سرگرمی روزگار گذشته»، مدرنیسم و پسامدرنیسم در رمان، گزینش و ترجمة حسین پاینده، تهران، روزگار.
هارلند، ریچارد (1380) ابرساخت¬گرایی فلسفة ساخت¬گرایی و پساساخت¬گرایی، ترجمة فروزان سجودی، تهران، حوزة هنری.
یزدانجو، پیام (1394) ادبیات پسامدرن، تهران، مرکز.
Derrida, Jacquse (1980) "The Low of Genre", Trans, Avital Ronell, Critical Inquiry, Vol.
7, PP 55-81.
-------------------- (1982) P0sitions, Tr، Bass Alan, USA، University of Chicago Press.
Reynold, Jack and Jon Roffe (2004) "Understanding Derrida", New York, Continuum.
---