An Analytical Research on the Role of Nostalgic Motifs in Jalal Al-Ahmad`s Stories
Subject Areas
:
Research in Iranian classical literature
1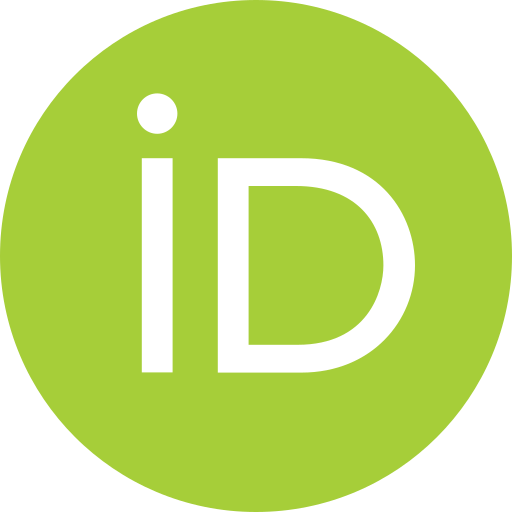 (دانشگاه آزاد تهران مرکز)

Keywords: Homesickness Nostalgia Motif, Ideology Jalal Al-Ahmad,
Abstract :
This article aims at analyzing nostalgic themes in Jalal Al-Ahmad's stories. These themes, at first glance, mostly explain the author's special ideology regarding the society and culture. However, in its deep structure, it reflects the intellectual author's disappointment who is not feeling contempt about his surrounding environment, and therefore there is a kind of deep sorrow in his stories which help us to know the author better in many ways.In this paper, the major focus is on the function of the themes conveying feelings like "homesickness", "destruction of the homeland", "loneliness" and "sorrow" which represent author's nostalgic point of view regarding humans and society. It should be mentioned that these themes from a theoretical point of view can be considered concepts or conceptual motifs in literary works, so can be discussed as part of the content of the work. Therefore, in the theoretical part, these concepts are explained briefly in literary studies and in the applied part, based on the definitions introduced in theoretical part, the motifs in Al-Ahmad's works are analyzed.
References
:
آل‌احمد، جلال (1373) «پنج داستان»، چاپ دوم، تهران، فردوس.
آل‌احمد، جلال (1378) «دید و بازدید»، چاپ پنجم، تهران، فردوس.
آل‌احمد، جلال (1379الف) «از رنجی که می‌بریم»، چاپ پنجم، تهران، فردوس.
آل‌احمد، جلال (1379ب) «نون والقلم»، چاپ ششم، تهران، فردوس.
آل‌احمد، جلال (1381) «سه تار»، چاپ هفتم، تهران، فردوس.
آل‌احمد، جلال (1386الف) «مدیر مدرسه»، چاپ دهم، تهران، فردوس.
آل‌احمد، جلال (1386ب) «زن زیادی»، چاپ دهم، تهران، فردوس.
احمدی، بابک (1377) «مدرنیته و اندیشه‌ انتقادی»، چاپ سوم، تهران، مرکز.
بلزی، کاترین (1393) عمل نقد، عباس مخبر، ویراست دوم، تهران، آگه.
دهباشی، علی (1378) یادمان جلال آل احمد، پاسارگاد، تهران، به‌دید.
دست‌غیب، عبدالعلی (۱۳۹۰) نقد آثار جلال آل‌احمد، تهران، خانه کتاب.
سرامی، قدم‌علی و محمدحسن، مقیسه (۱۳۹۲) «پژوهشی در شخصیت‌های داستان مدیر مدرسه»، اثر جلال آل احمد، فنون ادبی، بهار و تابستان ۱۳۹۲، دوره ۵، شماره ۱ (پیاپی ۸).
شاملو جانی بیک، اکبر (۱۳۹۱) «بررسی بازتاب جلوه‌های فرهنگ عامه (فولکلور) در داستان‌های جلال آل‌احمد»، مطالعات داستانی، زمستان ۱۳۹۱، سال اول، شماره ۲.
صادقی، لیلا (۱۳۹۲) نشانه‌شناسی و نقد ادبیات داستانی معاصر: نقد و بررسی آثار ابراهیم گلستان و جلال آل‌احمد، جلد اول، سخن.
فرای، نورتروپ (1377)، تحلیل نقد، صالح حسینی، تهران، نیلوفر.
گلستانی، مجتبی (1394) واسازی متون جلال آل احمد: سوژه، نهیلیسم و امر سیاسی، تهران، نیلوفر.
کاظمی، سیمین و نواح، عبدالرضا (۱۳۹۳) «بررسی کلیشه‌های جنسیتی در آثار داستانی جلال آل‌احمد»، جامعه‌شناسی هنر و ادبیات، بهار و تابستان ۱۳۹۳، دوره ۶، شماره ۱.
کاموس، مهدی(1381)، گزیده مقالات یادمان جلال آل احمد»، وزارت فرهنگ و ارشاد اسلامی، دفتر مطالعات ادبیات داستانی.
کوندرا، میلان (1387) «جهالت»، ترجمه آرش حجازی، تهران، کاروان.
میرزایی، حسین(1392)، جلال اهل قلم، تهران، سروش.
یاحقی، رمضان (۱۳۸۸) «واقع‌گرایی در داستان‌های جلال آل‌احمد»، کتاب ماه ادبیات، اسفند ۱۳۸۸، شماره ۱۴۹».
یاحقی، رمضان و مجید عزیزی (1390) تأثیر وقایع تاریخی در سه اثر داستانی جلال آل احمد»، فصلنامه علمی- پژوهشی زبان و ادب فارسی، شماره بیست و یکم، تابستان 1390، صص 163-173.
یوشیج، نیما (1364) «مجموعه آثار»، چاپ دوم، ناشر.
Clark, Robert «Nostalgia». The Literary Encyclopedia. First published 19 November 2005; last revised 05 April 2007.
[http://www.litencyc.com/php/stopics.php?rec=true&UID=1642, accessed 18 December 2016.] Cuddon, J.A (2013) A Dictionary of Literary Terms and Literary Theory, 4th edition, Penguin Books.
---