Critical Analysis of Governmental Discourse in the First Chapter of Saadi's Bustan
Subject Areas
:
Research in Iranian classical literature
1
2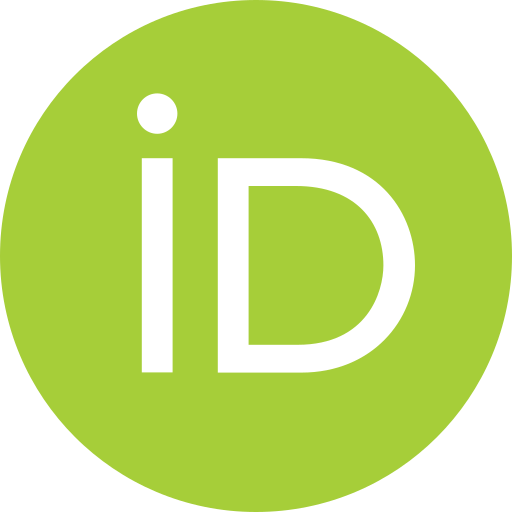 (عضو هیأت علمی پژوهشگاه علوم انسانی و مطالعات فرهنگی)
3

Keywords: Bustan Saadi discourse analysis government Halliday,
Abstract :
Saadi' s point of view about the establishment of a desirable society specially the role of the government and its members have been the center of attention in "Gulistan", and "Bustan". the topic has been addressed in the first chapter of these two books. Among the ten chapters of Bustan, the first chapter "On Justice, council and administration of government" was selected for the analysis of the governmental discourse because many stories and anecdotes mentioned in this chapter are about the administration of government and social relationships while in the other eight chapters just a few number of stories address government and relations between the essential elements of the society. The data gathered (stories in the first chapter of Bustan) is analyzed based on a critical discourse analysis approach. Among the critical discourse analysis theories, the methodology introduced by Norman Fairclough is chosen according to which the analysis of the three dimensions of text, discourse and society is based on Halliday's Systemic Functional Grammar. The results of this research can be summarized as follows: Although Saadi's Bustan is considered a book written to support the government of that time, and it's not an anti-government text, Saadi's point of view towards the government which is accompanied by the emphasis on the welfare of the poor, and the development of the country is very interesting. This can be perceived by considering both the discourse analysis data and the social conditions of that era.
References
:
آقاجانی، سعادت (1390) «مقدمه‌ای بر تحلیل گفتمان»، کتاب ماه علوم اجتماعی، دوره جدید، شماره 37، صص 78-86.
آقاگل‌زاده، فردوس (1390) تحلیل گفتمان انتقادی، تهران، علمی و فرهنگی.
ایشانی، طاهره و معصومه نعمتی قزوینی (1392) «بررسی انسجام و پیوستگی در سورۀ صف»، نشریۀ انجمن ایرانی زبان و ادبیات عربی، شماره 27، صص 65-96.
بیانی (اسلامی ندوشن)، شیرین (1381) دین و دولت در ایران عهد مغول، جلد 1 و 2، چاپ دوم، تهران، مرکز نشر دانشگاهی.
پاک‌مهر، عمران (1387) «اندیشه‌های سیاسی و حکومتی سعدی در بوستان و گلستان»، پژوهشنامۀ علوم انسانی، شماره 58، صص 99-122.
تنکابنی، حمید (1382) شناخت مفاهیم سازگار با توسعه در فرهنگ و ادب فارسی (سعدی)، تهران، پژوهشگاه علوم انسانی و مطالعات فرهنگی، شورای پژوهش‌‌های علمی کشور، کمیسیون علوم اجتماعی و تربیتی.
دشتی، علی (1390) قلمرو سعدی، به اهتمام مهدی ماحوزی، تهران، زوار.
رضوی، سید ابوالفضل (1388) شهر، سیاست و اقتصاد در عهد ایلخانان، تهران، مرکز.
زرین‌کوب، عبدالحسین (1386) حدیث خوش سعدی، تهران، سخن.
سعدي، مصلح بن عبدالله (1387) بوستان، تصحیح غلامحسین یوسفی، چاپ هفتم، تهران، خوارزمی.
سلطانی، سید علی‌اصغر (1392) قدرت، گفتمان و زبان، چاپ چهارم، تهران، نی.
صاحبی، سیامک و دیگران (1389) «بررسی و نقد روایی گلستان بر اساس نظریۀ تحلیل انتقادی گفتمان»، پژوهش‌ زبان و ادبیات فارسی، شماره 6، صص 109-143.
صفا، ذبیح‌الله (1373) تاریخ ادبیات در ایران، جلد 3، بخش اول، چاپ یازدهم، تهران، فردوسی.
غیاثیان، مریم سادات و دیگران (1379) طبقه‌بندی نحوی ‌- معنایی افعال زبان فارسی، پایان¬نامه دکتری، پژوهشگاه علوم انسانی و مطالعات فرهنگی.
فرکلاف، نورمن (1387) تحلیل انتقادی گفتمان، ترجمۀ فاطمه شایسته‌پیران و دیگران، تهران، وزارت‌ ف‍ره‍ن‍گ‌ و ارش‍اد اس‍لام‍ی‌ و م‍رک‍ز م‍طال‍ع‍ات‌ و ت‍ح‍ق‍ی‍ق‍ات‌ رس‍ان‍ه‌ه‍ا.
فولادی، مهناز (1383) تأثیر حمله و حکومت مغول بر شعر فارسی، پایان‌نامه کارشناسی ارشد دانشکده ادبیات، زبان‌ها و تاریخ، دانشگاه الزهرا.
قاسم‌زاده، سید علی و مصطفی گرجی (1390) «تحلیل انتقادی رمان دکتر نون زنش را بیشتر از مصدق دوست داشت»، ادب‌پژوهی، شماره 17، صص 33-64.
لین، جورج (1390) ایران در اوایل عهد ایلخانی، ترجمۀ ابوالفضل رضوی، تهران، امیرکبیر.
مهاجر، مهران و محمد نبوی (1376) زبان‌شناسی شعر، رهیافتی نو به زبان‌شناسی نقش‌گرا، تهران، مرکز.
فردوسی، مرجان و دیگران (1389) تحلیل گفتمان انتقادی گلستان سعدی، پایان‌نامه کارشناسی ارشد دانشکده ادبیات، زبان‌ها و تاریخ، دانشگاه الزهرا.
موحد، ضیاء (1378) سعدی، تهران، طرح نو.
Halliday M A K (1985) An Introduction to Functional Grammar, London, Edward Arnold.
Fairclough, N (1992) Discourse and Social Change, London, Polity Press.
---